Bear Environmental LLC is a Columbus based full service environmental company that specializes in the management of hazardous and non-hazardous industrial wastes. We have locations in Central, Northeast, Southeast Ohio, and Baltimore MD.
Services
With constant evolving regulations deemed by federal, state, and local entities it is of utmost importance to ensure that your waste is being managed in a safe and compliant manner. From generation point to final disposal or recycling site
Industries Served
- Manufacturing
- Automotive
- Chemical
- Oil and Gas
- Food Processing
- Transportation
- Government Municipalities
- Agriculture
Mission Statement
Bear Environmental tests, transports, treats, disposes and recycles industrial wastes to keep companies running and our environment clean. If waste cannot be put down a drain, or in a trash can, we figure out what to do. Bear Environmental's goal is to free up manufacturers so they can focus on producing, rather than waste management. Call us today at (614) 686-7336.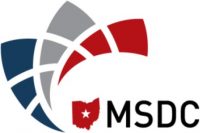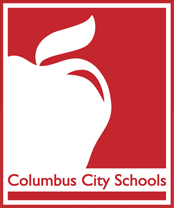 "Bear Environmental responds promptly to waste pickup requests, is able to schedule pickups on short notice, and always arrives at the specified time for the pickups. The drivers and support personnel are very friendly and cooperative. A great company to do business with."

- J. Michael Jacobs
2017-08-10T12:48:34+00:00
"Bear Environmental responds promptly to waste pickup requests, is able to schedule pickups on short notice, and always arrives at the specified time for the pickups. The drivers and support personnel are very friendly and cooperative. A great company to do business with." - J. Michael Jacobs
http://www.bearenv.com/testimonials/client-1/
"We were in a really bad spot two years ago and Bear Environmental came through immediately. Not only did they save the project, but they saved us substantial money."

- Operation manager, oil and gas production company
2017-08-10T12:48:44+00:00
"We were in a really bad spot two years ago and Bear Environmental came through immediately. Not only did they save the project, but they saved us substantial money." - Operation manager, oil and gas production company
http://www.bearenv.com/testimonials/client-2/
"Bear Environmental was there for us when we needed 20,000 gallons of waste water disposed immediately. If not, we would have had to shut down production. They are our go to in time of crisis."

- Paper manufacturing company
2017-08-11T16:11:45+00:00
"Bear Environmental was there for us when we needed 20,000 gallons of waste water disposed immediately. If not, we would have had to shut down production. They are our go to in time of crisis." - Paper manufacturing company
http://www.bearenv.com/testimonials/client-3/